Come out for our Annual Celebration!
Each year, we host a luncheon and silent auction to celebrate the work we do and the students we serve; all proceeds from the Celebration go directly towards supporting our transformative education programming, known as the Comprehensive Youth Initiative (CYI). Join us this fall on Sunday, October 21st from 12 pm - 4 pm at the Arts Ballroom in Center City.
We invite friends and supporters of Inn Dwelling to purchase Annual Celebration tickets online. You can also purchase tickets with cash or check via our formal invitations, scheduled for snail mailing in mid-August. If you are not on our mailing list but would like to receive an invitation, please sign up here. 
Swag Spotlight
This week's featured auction item is a golf fanatic's fantasy come true!
Dream of hitting that hole-in-one and hearing the crowds cheer? This once-in-a-lifetime opportunity let's you and two of your friends spend a day at Merion Golf Club, rated the #5 golf course in the US in 2015 by Golf Digest and host of the 2013 US Open (and 18 additional USGA Championships!). Once you're done hitting the green, enjoy lunch and make a pit stop at the Pro Shop for some gear! Round of golf for 3 hosted by a member, lunch, guest greens fees, caddies/tips, and a stop at the Pro Shop for one item/guest all included. 
Generously donated by: John and Rosie Cleaver
Pre-event bid: $1,400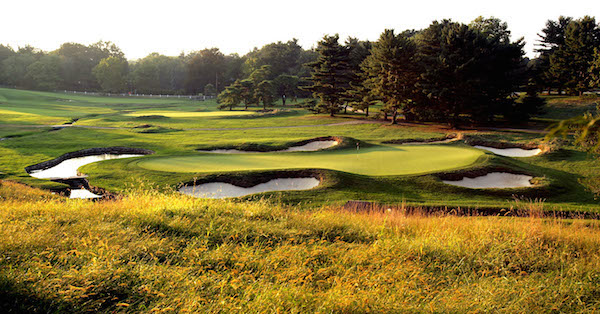 A Glimpse Inside our Auction
We are excited to share updates on expected auction items with you!
In addition to our Swag Spotlight featuring special auction items, you can find a comprehensive list of packages to be auctioned off here. Check back weekly, as we will be uploading the list at the start of each week with the most up-to-date information. Start planning the swag you want to nab!
Please note this section of our event page is currently under construction. We appreciate your patience as we build out a user-friendly, engaging page for our supporters.